Where did summer go? It seems like school is starting early this year. I hope you had a super break with your kiddos and I'm sure there was no "summer academic slide" in your house.
So here we are, getting classrooms ready, at home and school. Once your room environment is ready for action, whether a traditional classroom at school, or a table, nooks and crannies at home, focus turns to curriculum and lesson design.
This blog focuses on two elements of lesson planning which should help you all year long, regardless of what levels or subjects you are teaching. Today I'm sharing classic openings and endings- sets and closes. Sets are hooks which grab your kids' sense of wonder and excitement. Closes are the glue that helps the learning stick.
This is not about online apps, just old fashioned, time-tested ready- to- do activities you can easily use in the schoolhouse or your house! Here goes.
SETS: Getting ready to teach
Before you start a lesson, it is imperative you have your students' attention. They must be motivated, have an interest in the subject, a curiosity and a need to know. First, always check the kids' schema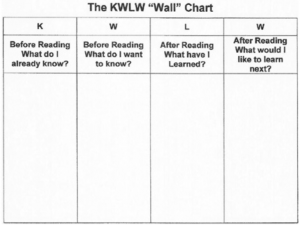 or background knowledge, so they have something to attach the new information to.
Be sure to review previous lessons before you start your new teaching. When you think you are ready to roll, here are some easy, yet important ideas you can immediately use to jump-start your new learning.
Add novelty to surprise and excite, such as props or sound effects.
Tell your students why it is important to learn this.
Establish expectations for the new learning.
Tell a joke, story, metaphor, analogy or anecdote to develop interest.
Wear a special apron, costume, hat to put yourself into character.
Brainstorm, do sketch notes (mind map) before you begin.
Start with an illustration or diagram.
Create a real-life problem to solve.
Kick off with a simulation or role play.
Model what you want your students to know and do.
CLOSES: Ending your lesson
Ticket to leave. Your students write down their favorite learning and hand it to you. This is a quick CFU (Checking for Understanding).
Caption a cartoon about the new learning.
Keep a learning journal. Illustrate, as appropriate.
Do mini-debates in pairs, switching sides about a topic.
Pass a toy microphone. Student tells favorite thing learned.
Build a model which demonstrates the new learning.
Write a poem about what was learned, such as a haiku.
1-2-3 Know It. In small groups, or pair share, students talk about the topic.
Use graphic organizers, such as a Venn diagram, etc.
Write a rap, song or cheer about the learning and share with the group or you.
Sensational Sets and Colossal Closes make a difference in the learning lives of your child or class. Have fun coming up with lots of ways to make sure you start and end, as well as extend your lessons.
For more great resources check out my FB page and Twitter @RitaWirtz. I'd love to hear from you! Get in touch with me and I will get back to you.
As we get closer to a new academic year, keep watching for more ideas that you can immediately use which are classroom tested and perfected!
Leaving footprints on your reading hearts, Rita