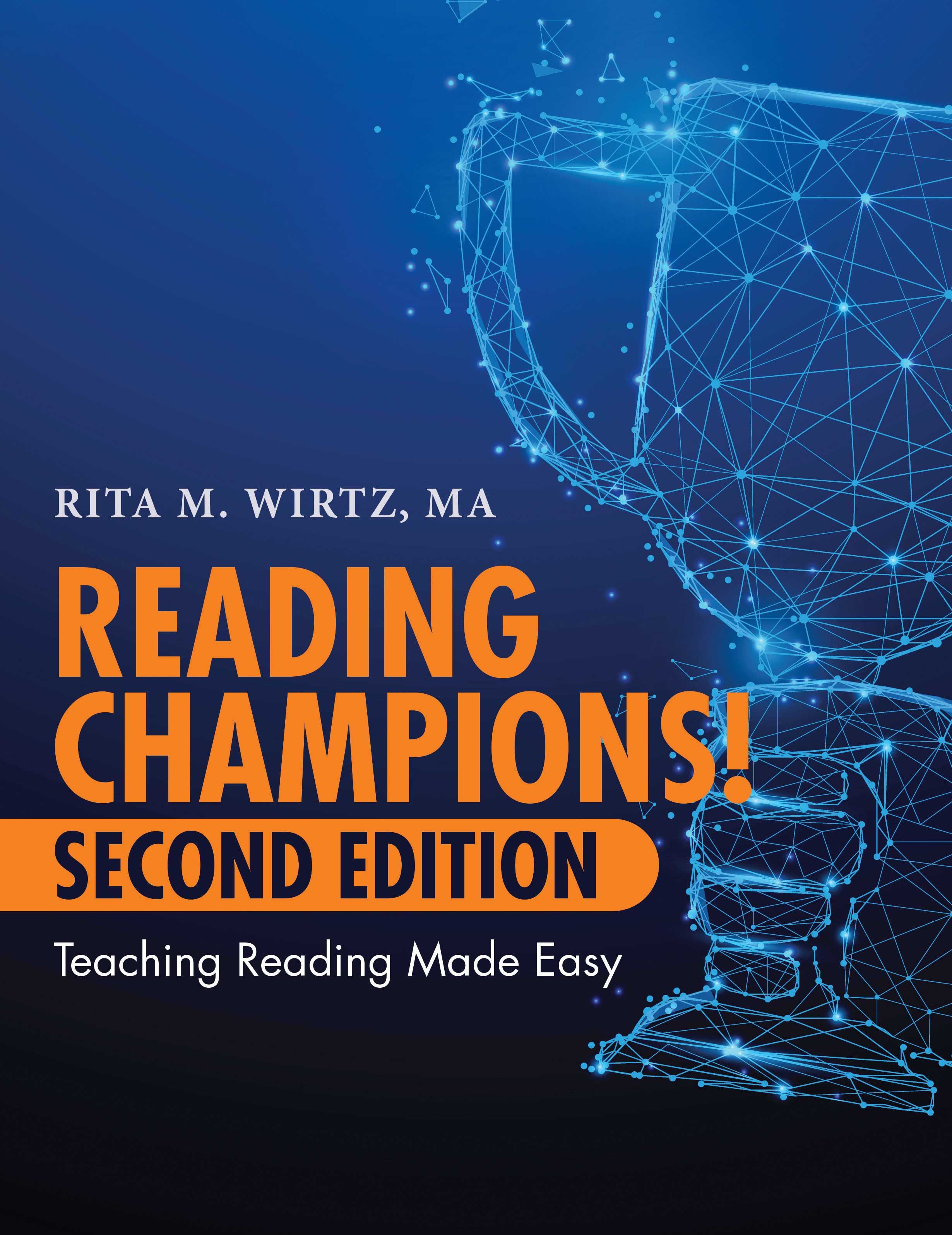 You'll love this jam packed resource guide, a truly practical grab bag of ready-to-use reading mini-lessons. Take your pick of directed reading activities, engaging strategies and a wealth of common sense, extraordinarily effective practice activities sure to engage learning diverse students.
Author and seasoned reading instructor and language arts specialist, Mrs. Rita Wirtz provides time-tested tips and success secrets for parents, tutors, and teachers helping transform scholars-in-waiting into reading champions.
Commonsense, time-tested reading recipes in this user friendly book provide a step-by-step framework to successfully teach the fundamentals of reading:
Phonics • Spelling • Vocabulary • Fluency • Comprehension
Everybody's a reading teacher now, so you need this teaching resource. You'll definitely appreciate directed reading activities, surefire strategies, effective shortcuts, ready-to-use mini-lessons, and useful interventions. Rita also shares engaging anchor charts, formats, phonics origami, games, skill-builder and booster activities for students of any age and reading skill level.
With a focus on phonics instruction and reading for meaning, help your students:
• Recognize new words
• Correct basic challenges and reading errors
• Increase reading rate and fluency
• Boost vocabulary and spelling
• Practice comprehension strategies
• Build confidence as readers
Best of all, discover ways to motivate kiddos to become capable, confident readers who love to read! Every child a great reader. Here's how!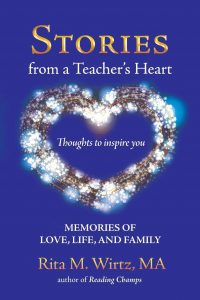 Better grab some tissues!
Stories from a Teacher's Heart: Memories of Love, Life, and Family celebrates life's seasons, transitions, weathering storms, and greeting every day with purpose and gratitude. Most of all, Rita Wirtz inspires us to be our most optimistic selves, with determination to make a difference. Savor heartwarming stories about life, learning, and love as Rita shares the last few years of her journey as a widow, from the mountains of California to the vibrant community of Eugene, Oregon. Along the way you meet a cast of colorful characters from her schoolhouse and home. Take your pick of stories from eight uniquely interesting themes. Rita selected fifty-two favorites from a series of blogs written as a featured blogger for BAM Radio Network, EdWords. What in the heck do lemonade stands, play, homework, cursive writing, retentions, sleepovers, and speed-reading hacks have to do with one another? Everything in Rita's world as mother, nana, and teacher, it all blends into a glorious recipe for a life, well lived. You'll see!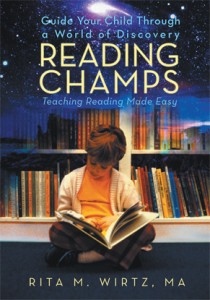 Reading is one of the most important fundamental skills that children learn. Unfortunately, many children still struggle to read proficiently, leaving parents to seek alternative educational environments and educators to seek innovative teaching methods. With that in mind, seasoned reading specialist Rita Wirtz shares a commonsense, time-tested reading guide that offers a step-by-step approach for successfully instructing the fundamentals of reading to readers of all ages.
Wirtz, a language arts and reading specialist who has taught at all levels for forty years, presents mini-lessons that focus on basic phonics instruction, proven strategies, and specific skills to help students:
comprehension;
recognize words;
increase reading speed and fluency;
build and boost vocabulary;
correct basic reading errors and difficulties; and
build confidence as readers.
Reading Champs provides fundamental building blocks and success secrets for any parent, tutor, and teacher with an aspiration to transform new and struggling readers into reading champions.