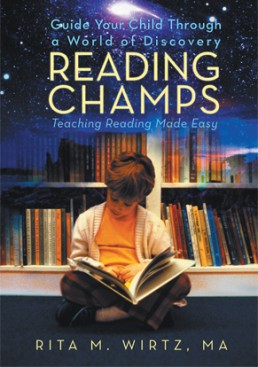 Reading Champs: Teaching Reading Made Easy
Reading is one of the most important fundamental skills that children learn. Unfortunately, many children still struggle to read proficiently, leaving parents to seek alternative educational environments and educators to seek innovative teaching methods. With that in mind, seasoned reading specialist Rita Wirtz shares a commonsense, time-tested reading guide that offers a step-by-step approach for successfully instructing the fundamentals of reading to readers of all ages.
Wirtz, a language arts and reading specialist who has taught at all levels for forty years, presents mini-lessons that focus on basic phonics instruction, proven strategies, and specific skills to help students:
comprehension;
recognize words;
increase reading speed and fluency;
build and boost vocabulary;
correct basic reading errors and difficulties; and
build confidence as readers.
Reading Champs provides fundamental building blocks and success secrets for any parent, tutor, and teacher with an aspiration to transform new and struggling readers into reading champions.